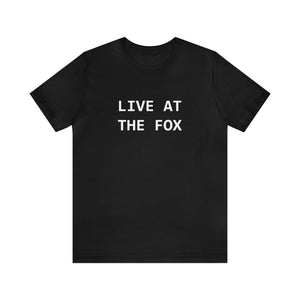 Just Like Ronnie Wore!
"One More From The Road" was the iconic Live LP that captured Lynyrd Skynyrd at their strongest! It was recorded live at the Fox Theater in Atlanta. This shirt is a reproduction of the shirt Ronnie Van Zant wore at this historic concert.

Just looking at it makes you want to scream "Free Bird"!       Imagine wearing it!
|   | S | M | L | XL | 2XL | 3XL |
| --- | --- | --- | --- | --- | --- | --- |
| Width, in | 17.99 | 20.00 | 22.01 | 24.02 | 25.98 | 27.99 |
| Length, in | 27.99 | 29.02 | 30.00 | 31.02 | 32.01 | 32.99 |
| Sleeve length, in | 8.90 | 9.17 | 9.45 | 9.72 | 10.00 | 10.39 |