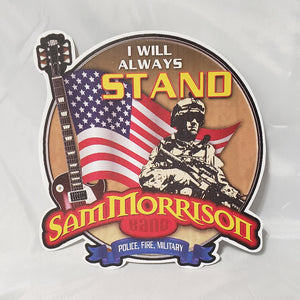 When Old Glory's flying proud and they strike up the band...I Will Always Stand!
This vinyl sticker is a GREAT way to show your support of our Troops, Law Enforcement, and Fire Fighters...anyone that wears a uniform for this country!
It is fully weather resistant and is 6 1/4" x 6 3/4"